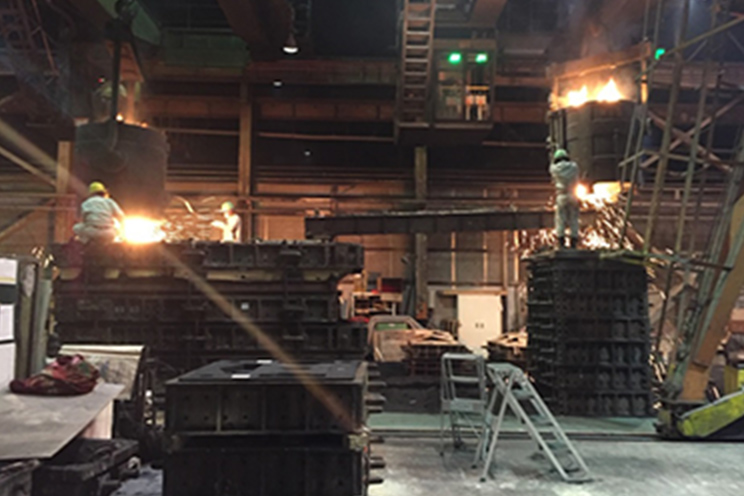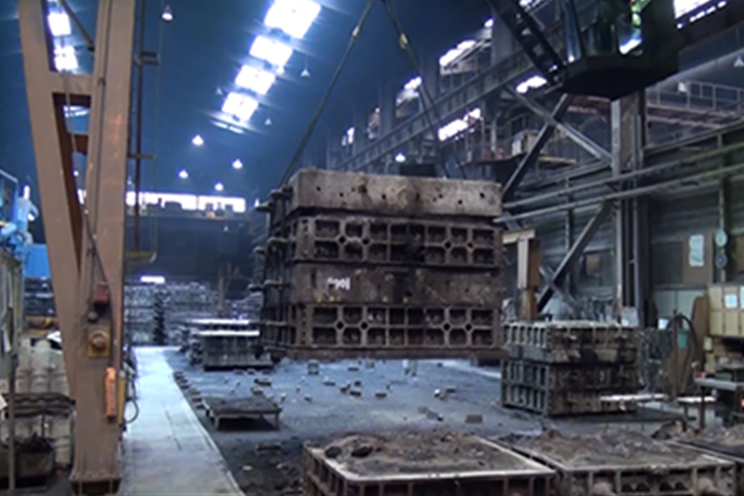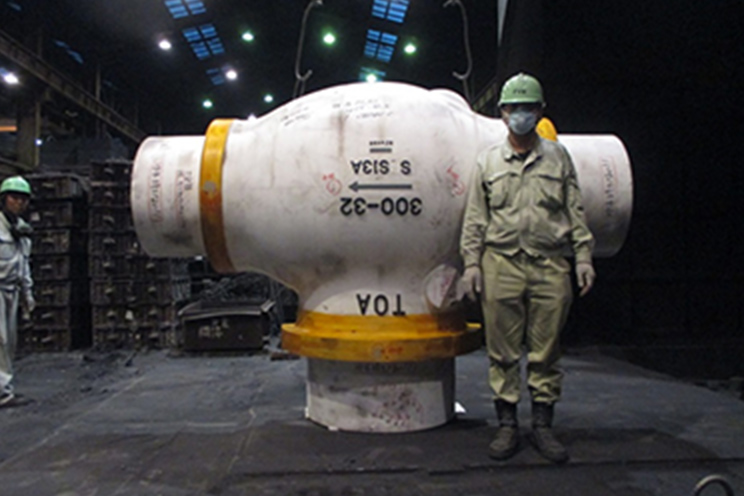 Max.8t / 4m
Large cast steel products up to 8 tonnes and 4 meters in largest dimension
- Manufacturing of a wide range of products from valves to pressure vessels
TVE Quality
Our production facilities, unmatched in Japan, are capable of providing large cast steel products.
Cast steel products such as valve bodies — the most important components of TVE valve products — are produced by our Steelmaking Division at the TVE Iga Plant located in Iga, Mie prefecture. This plant handles all processes including casting design, material procurement, production control, dissolution, casting, heat treatment, and testing and inspection under stringent quality control.
With Expertise in Valve Products and a Wide Range of Cast Steel Parts
In addition to manufacturing valve parts that are required to meet the high quality standards of our high-temperature and high-pressure valves, we meet the needs of chemical plants, construction companies, and marine vessels with large cast steel products made of specialized materials. Building on the expertise in cast steel technology we have developed over the years, we continue to deliver the cast steel products required by various industries and major manufacturers.
Special Material Casting
Our unique technologies accommodate special steel grades such as low-manganese steel,
9Cr steel, and super-duplex stainless steel.
When it comes to cast steel products, the constituent materials are an extremely important factor that affects product specifications.
TVE is constantly developing and improving its technological expertise in using these materials. What's more, we never cease our efforts to devise cast steel products incorporating new types of steel in order to provide products of ever higher quality and greater durability.
For example, we have successfully developed technology for manufacturing stable cast steel such as 9Cr steel and ultra-low C stainless steel with a maximum carbon content of 0.02%. In fact, we now boast the world's most advanced technology in this field of expertise.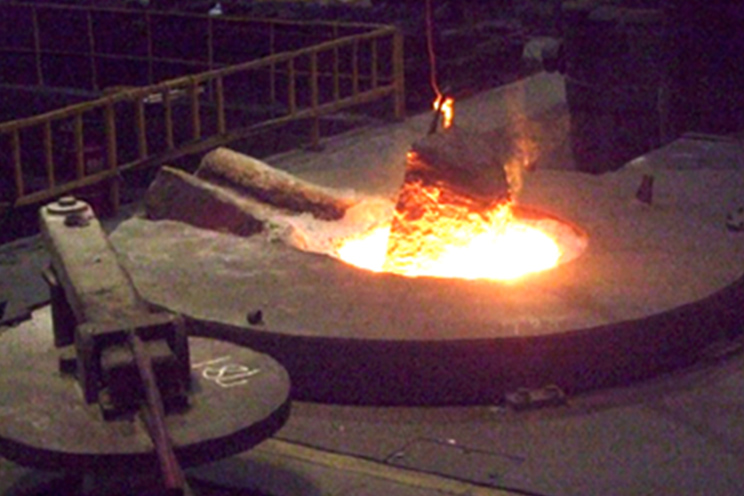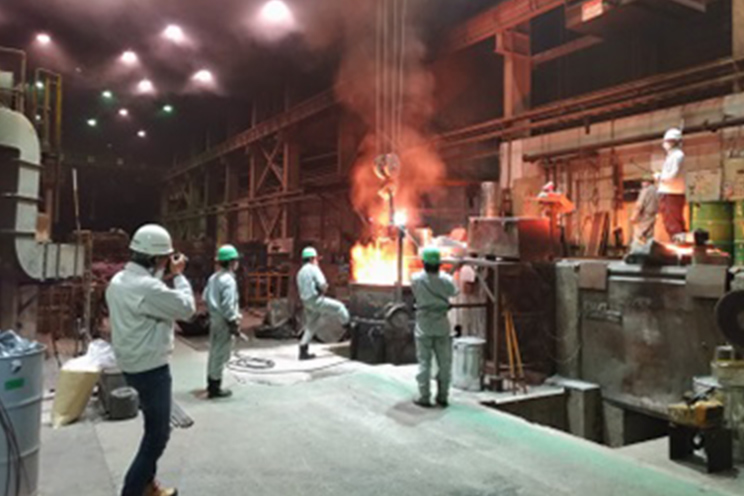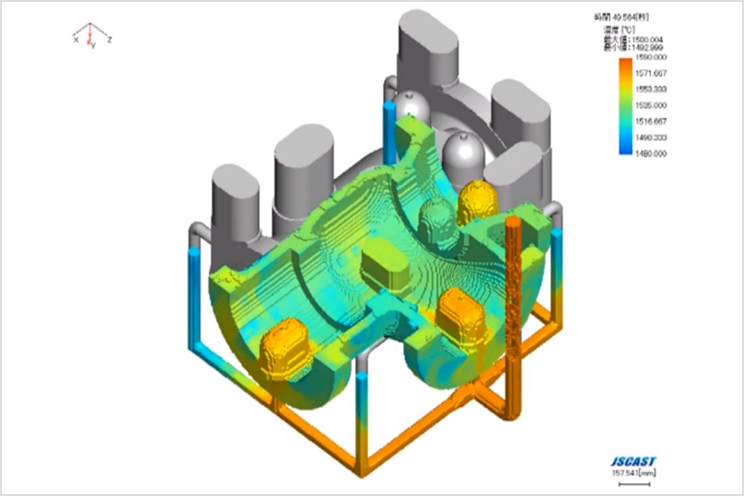 Steelmaking Product Range
Production steel type
■

Ordinary steels and other steels

Carbon steel (SCPH2, SCPL1, etc.)
Low-alloy steel (SCPH21, SCPH32, etc.)
9Cr steel (Fire SCPH91, C12A, etc.)
Structural steel (SCMn, SCMnCrM, etc.)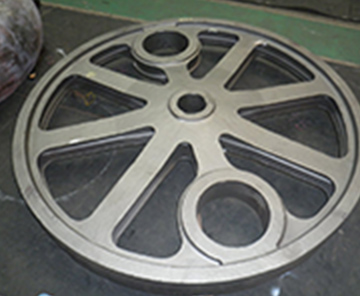 ■

Heat-resistant steel

(SCH11, SCH13, etc.)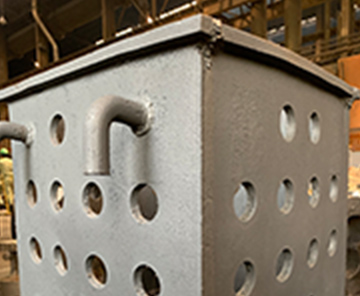 ■

Stainless steel

Austenitic stainless steel (SCS13, SCS14, etc.)
Low C austenitic stainless steel (SCS16, SCS19, etc.)
Martensitic stainless steel (SCS1, SCS6, etc.)
Duplex stainless steel (SCS10, SCS11, etc.)
Super-duplex stainless steel (5A, 6A, etc.)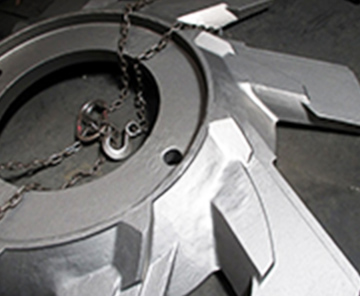 Products
■

Various valves

■

Pump parts

■

Parts for construction machinery

■

Parts for marine vessels

■

Casings

■

Stirring blades

■

Impellers

■

Industrial machinery
Manufacturing Process Flow Chart